Innovation Change Maker



Learn to sell an idea and gain rapid buy-in, via an engaging and risk-free AI Simulation workshop
Organisations are facing unprecedented levels of rapid change. Preparing your teams to innovate and deliver change right the first time is invaluable to your organisation's ability to move at pace and be resilient.
This '100 days in 100 minutes' intense, risk-free simulation teaches you how to gain buy-in from internal and external stakeholders for the roll-out of a change and innovation project, and includes facilitator coaching and feedback. Participants receive a detailed report on their performance, with help to improve performance back in the workplace.
Watch our 4-minute overview of the workshop:

Beneficial for anyone who wants to gain traction for innovative ideas
People tasked with delivering change and innovation projects
Change and Innovation teams
Project and Programme Managers
A full 8-hour course (usually 2x4 hour virtual class) can include the introduction of tools, techniques, and skills for tackling an organisation-specific project, like a digital transformation, new product development, or roll-out of new systems and processes.
Live Facilitator guides teams of 3 people, in a virtual or classroom setting
Teams gain skills and experience in using formal and informal networks to gain traction for ideas.
Participants learn how to navigate company politics and culture to make change happen more quickly with better outcomes.
Builds confidence and skillsets to nurture the backing of key stakeholders to accelerate progress.
Benefits:
You practise using formal and informal networks to gain traction for your ideas
It helps you navigate company politics and culture to make change happen more quickly with better outcomes
You learn to nurture the backing of key stakeholders to accelerate progress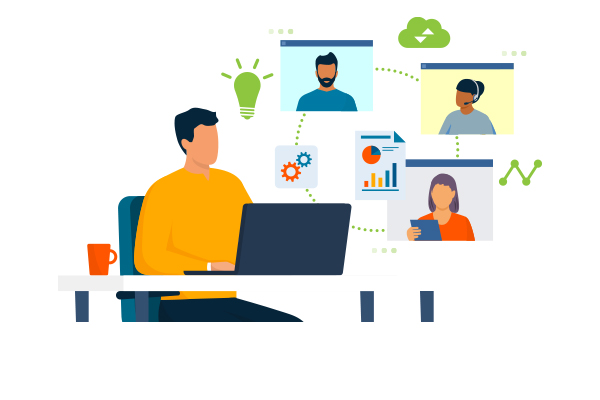 An intense, fun and

risk-free experience