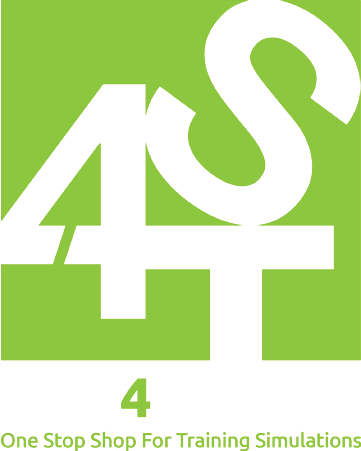 Management & leadership training via computer-based simulations – as close to real as you can achieve
All our Simulations were designed for the Virtual Classroom, even pre-pandemic. Here's a short video testimonial, from a pre-covid classroom session
All of our simulations have been delivered in virtual classrooms for over 4-years, but work equally well for blended classrooms and face to face

"'Managing Stakeholders' exposes the individual to be conscious of both the subtle and overt power and influence dynamics that play out in everyday life. Importantly, this course positions the individual to not just be cognizant of the underlying factors, but to use power and influence tools to move ahead in the workplace and in life."
Dr. Charles Nwamba, National Renewable Energy Laboratory, USA
"As someone, who is involved in projects, this sim is a perfect training tool for people in contact with multiple Stakeholders to achieve a project goal. 'Managing stakeholders' was very engaging and instructive, while being straightfoward with its objectives. I had a lot of fun and would recommend it for anyone interested in testing or furthering their own competences."
Yannik Bräutigam, IT Project Management Consultant, FHNW Basel
"The 'Managing Stakeholders' simulation Training was very enjoyable. Your clear presentation and vivid examples helped me a lot in understanding what were previously abstract concepts. The simulation was spectacular in how it helped us learn real-world lessons in a safe test environment."
Xiangchen Huo, Postdoctoral Researcher at National Renewable Energy Laboratory, USA
How we work
We have been established for over thirty years in the global training space, working with blue-chip companies worldwide. We ensure that we keep learning so that our clients have the very best that the workplace needs as it evolves.
Simulated Training
Immerse yourself in business learning, with real-life scenarios.
Decisions have to be taken, judgements made and all in real-time. It is a safe and secure environment where you can develop your management and leadership skills, through action and then reflection - to learn for the time it really happens…
About us
We have always been interested in how people become more effective at their job; achieving the best results with the least time wasted.
We have spent the past 30 years running projects and programmes to do just this, within blue-chip companies globally. After experiencing the benefits of computer simulation using Artificial Intelligence, we decided to make our own and now have four tools for business and more in development…